Buy Blood Ex Libris
Exciting news! Blood Ex Libris is now available in ***paperback***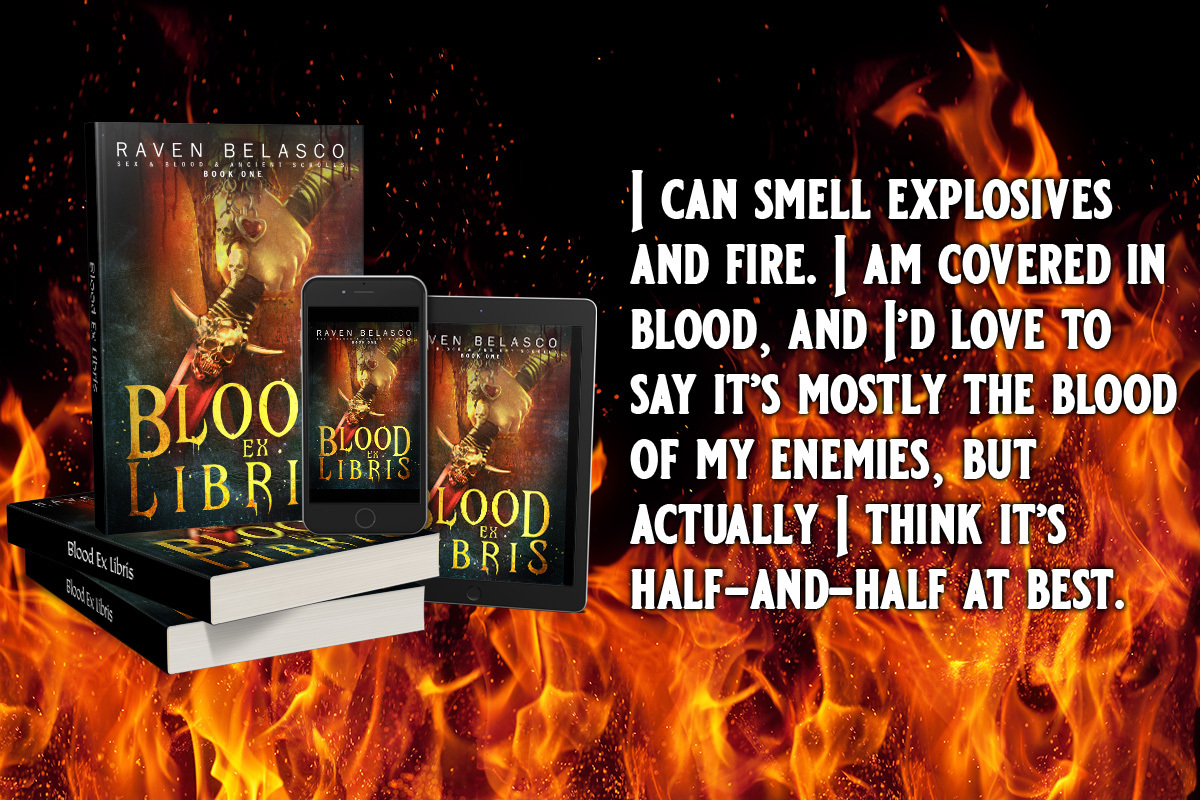 If you don't do e-book formats, and have been wanting to hold this novel in your hot little hands, go over to Amazon right now and find out what all the fuss has been about!
"I haven't done this in years… stayed up all night reading a book, that is. While I do love a good read, I simply can't keep my eyes open all night anymore. Except for this book. I could not put it down, could not stop reading, and also could not fall asleep."
"I have to say, Blood Ex Libris is a real page turner! I usually pass out pretty early In the evening, but have been staying up late each night to read more about Noosh and her adventures, always reading a few chapters more than I set out to…It's got all the elements: supernatural fantasy, horror, humor, action, and oh yes, it's steamy!"
"This story is entirely original. I have read so many vampire stories and the way this one evolved was brand new. The characters are so lovable and the plot so twisty I am sure you'll love it."
"I didn't know what to expect from this book, but it sounded fun and I liked the cover art. Three days later, I'm very happy I took the gamble, because I really enjoyed this book! The main characters have fantastic chemistry, and the smutty bits of their adventures are as sweet as they are kinky (yes, I flipped back to the naughty parts a few times)… The prose is lush and descriptive, and Noosh and Sandu's world provided a welcome escape from reality, which you probably need as much as I do."
Are you ready for the ride of your life?
Buy Blood Ex Libris